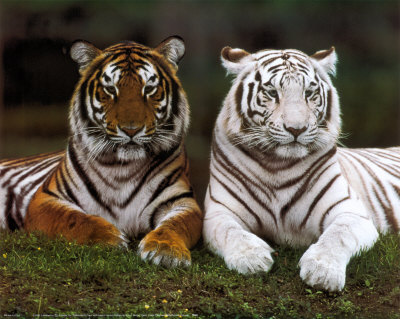 The
Bengal tiger
(
Panthera tigris tigris
) is the most numerous
tiger
subspecies
. Its populations have been estimated at 1,706–1,909 in
India
, 440 in
Bangladesh
, 163–253 in
Nepal
and 67–81 in
Bhutan
.
[2]
[3]
[4]
[5]
Since 2010, it has been classified as an
endangered species
by the
IUCN
. The total population is estimated at fewer than 2,500 individuals with a decreasing trend, and none of the
Tiger Conservation Landscapes
within the Bengal tiger's range is large enough to support an effective population size of 250 adult individuals.
[1]
Bengal
is traditionally fixed as the
typical
locality for the
binomial
Panthera tigris
, to which the British taxonomist
Pocock
subordinated the Bengal tiger in 1929 under the
trinomial
Panthera tigris tigris
.
[6]
[7]

It is the
national animal
of both
India
and
Bangladesh
.
[8]
wikipedia